Pets and Friends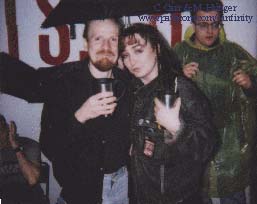 Thisis just a small celebration of friends and our pets. We'll slowly beadding more as we have time.
Keepin mind that a click will lead to the pics. They may take a while toload.
Note: If a photo is'clickable' (blue outline) it links to that friend's page. Click onthe photo for their pages.
Wecan only hope to return to this part of the page as there aremany
morepeople we'd like to add. Thank you all (mentioned and not) for addingto our lives.
---
EmailMartin
EmailChristina