Klingon Props
Doing work for Ken fromParamount Home Video meant that anything we used while out in publichad to be up to par to the actuals on set. Ken would check each andvery gadget we added to our costumes. It was an incredibleexperience. It forced us to learn and learn and not stoplearning.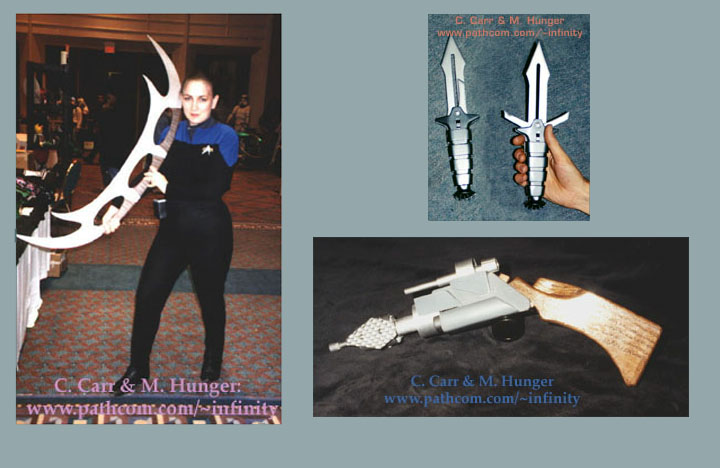 Levek: Made of cast and cutplastics this Levek is handy for stage presentation and adds to thelook of a Klingon costume.
Batleth: A Klingonweapon used often by Dax. This Batleth is made from 1/4 inchaluminum. Not a heavy weapon but not easy to use. It took some timeto learn how with enough confidence to perform with it.
Disruptor: This is a custom KlingonDisruptor. Lights and sounds were included in this prop.
---

EmailMartin
EmailChristina